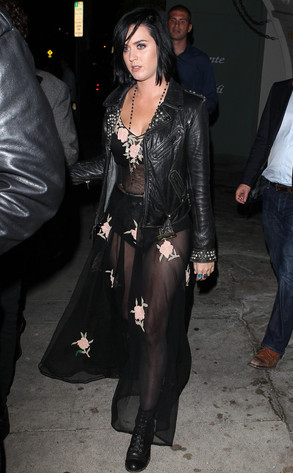 AKM-GSI
If Katy Perry's all heartbroken about her kinda sorta breakup with bad-boy, blues-rocker John Mayer, she's not letting it show.

The "Firework" singer celebrated a close friend's birthday at John Terzian's Santa Monica spot, SHOREbar, this weekend. Also on hand to celebrate were new mommy Hilary Duff and husband Mike Comrie, singer Ferras as well as Ronan Farrow, son of Mia Farrow and Woody Allen.
Katy rented out the space for an intimate gathering of some 40 people. At the stroke of midnight, she brought out the birthday cake (which had the birthday boy's face on it) and sang "Happy Birthday."
After the cake chowdown, DJ Beefowl turned up the volume while guests sipped on SHOREbar's punch from their infamous punch bowls.
Happy birthday, or whatever. It works for us.