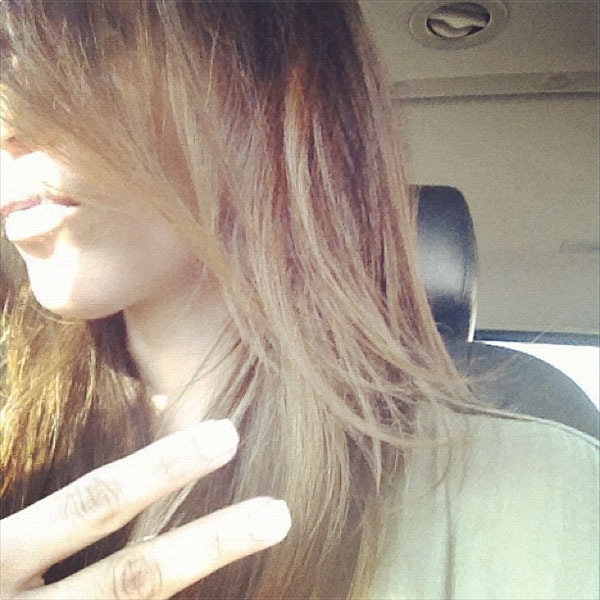 http://instagram.com
Maybe blondes really do have more fun.
Kim Kardashian teased fans Friday with a pic that revealed a new look for the E! reality starlet—blond hair!
The Keeping Up With the Kardashians star tweeted, "Blonde hair don't care," and "hair done nails done everything did" Friday, along with snaps of her locks that were lightened up by Joico's George Papanikolas from Andy Lecompte Salon, who told E! News, "She was so pleased and absolutely loved it!"
Paris Jackson chimed in with a compliment after Kim posted the pics, tweeting, "i absolutely love ‪@KimKardashian's hair".
"Thanks!! Needed a change! Love your new color too!," Kim said in response.
This isn't Kim's first go-round as a blonde, however.
The 31-year-old Drop Dead Diva actress ditched her dark locks right after her split from Reggie Bush in 2009.
So, tell us. What do you think of Kim going back to being a blonde? 
Sound off in the comments.