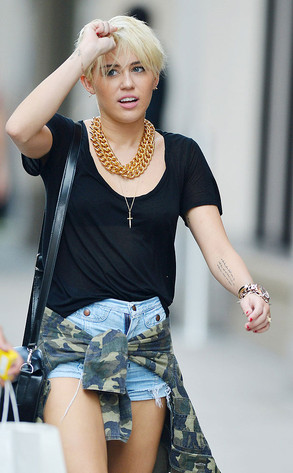 PacificCoastNews.com
Another day, another photo op in the life of Miley Cyrus.
Miles turned the streets of NYC into her own personal catwalk Thursday, strutting her stuff and showing off her bleached blond 'do in the city while out shopping with a friend.
The abtastic star donned denim short shorts, a sheer black shirt and a chunky gold necklace. She finished off the casual look with studded bracelets, a smaller gold necklace and a camo shirt (Liam's perhaps?) tied around her waist.