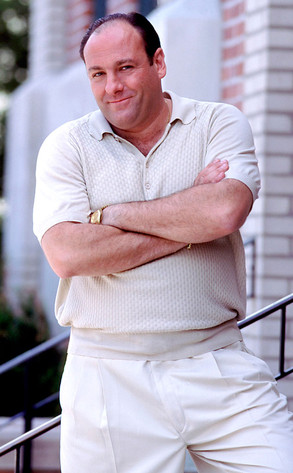 HBO Barry Wetcher
We never stopped believin' that Tony Soprano would live to see another five years.
When the lights were turned out on his entire life so abruptly—and iconically—on The Sopranos' series finale on June 10, 2007, we hoped (damn you, David Chase!) that the ruthless yet introspective mob boss made it out of that diner alive.
If he did, surely the long-suffering Carmela would be making birthday lasagna in honor of her terribly unloyal hubby's 52nd birthday today and they'd be gathering around the table with A.J. and Meadow, who must be done parking by now, right?