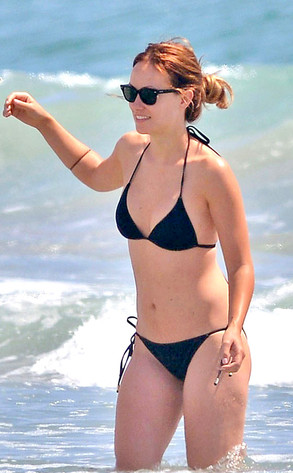 FameFlynet
Olivia Wilde and boyfriend Jason Sudeikis have already conquered the streets of New York City (on a scooter ride for two) and mastered the art of oh-so-adorable PDA. So what's the next step for one of Hollywood's hottest couples?
A day at the beach, of course! Which is just what the two did yesterday, having some fun in the sun on a day spent oceanside in Wilmington, N.C. While the paparazzi didn't catch any smooches shared between the duo, Olivia drew attention to herself in another way.
By showing off her bangin' bod in a black bikini! The Tron star also sported black shades as she frolicked in the surf. Lucky guy, that Sudeikis, huh?