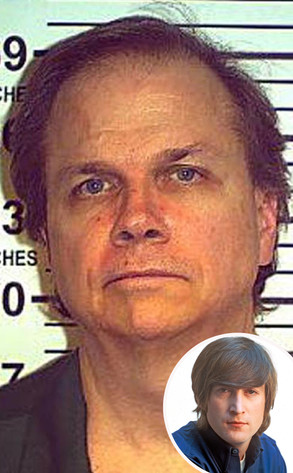 Wende Correctional Center; Michael Ochs Archives/Getty Images
And the sentence continues for John Lennon's killer.
The now 57-year-old Mark David Chapman—who shot and killed the former Beatle on Dec. 8, 1980—was denied parole for a seventh time by a three-member board hearing Wednesday, according to the New York Department of Corrections.
Then 40-year-old Lennon was murdered in front of his wife Yoko Ono after Chapman fired five shots outside John's Manhattan apartment building over 30 years ago. In 1981, Chapman was sentenced to 20 years to life in prison after pleading guilty to second-degree murder.