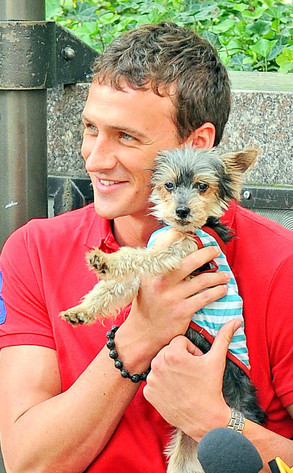 Doug Meszler / Splash News
Leave it to Ryan Lochte to make us swoon and say aww with the snap of one single pic!
The Olympic gold medalist (and potential future reality TV star!) hugged a sweet rescue dog named Woody on Access Hollywood Live Thursday morning.
Lochte flashed his signature smile (sans grill!) and wore a bright red polo to show off those bulging biceps.