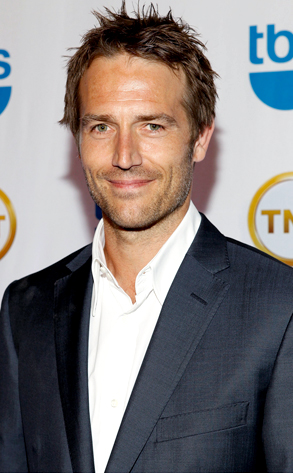 Mark Von Holden/WireImage.com
Don't look now, but Chandler Bing and Agent Vaughn are totally knocking sticks.
NBC confirms that Alias star Michael Vartan will be guest starring on Matthew Perry's new NBC comedy Go On, and the two will be playing hockey together.
Wait. What did you think when we said knocking sticks? You didn't...Oh, you naughty little bird you.