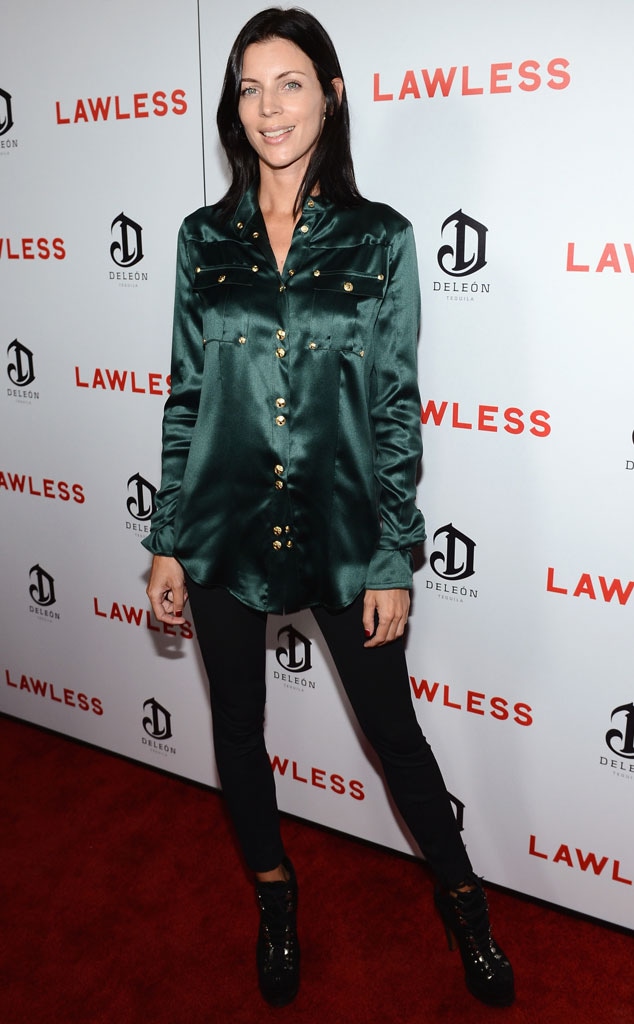 Michael Buckner/WireImage
Liberty Ross followed Robert Pattinson into the light Wednesday.
The scorned wife of Snow White and the Huntsman director Rupert Sanders attended the red-carpet premiere of Shia LaBeouf's Prohibition-era gangster drama Lawless at the ArcLight Cinemas in Hollywood—not the first time she's been seen, but her first public appearance since her husband made headlines for cheating on her with Kristen Stewart.
And, like the other times, Ross was not wearing a wedding band tonight.
Her photo op comes just two days after a photographer managed to get a lens on Stewart for the first time since the cheating scandal broke.
Admittedly, Ross' event was a little more glam, but so far...she's certainly winning the style head-to-head in her satiny emerald-green button-down shirt, skinny black pants and fierce ankle boots.
Your move, Stewart. (She's due to return to the spotlight at the Toronto Film Festival, where On the Road is screening Sept. 6.)