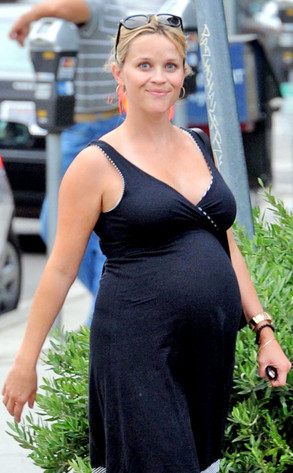 Green/X17online.com
Reese Witherspoon's pregnancy is bumpin' right along.
Everything is fine and there's nothing to report, a source assured E! News in response to, well, a report that the Oscar winner was rushed to a Los Angeles hospital last night and again today because she was experiencing complications.
"The visit is a normal thing for a lot of pregnant women and there is no drama," the insider added. "All parties involved are healthy and fine."