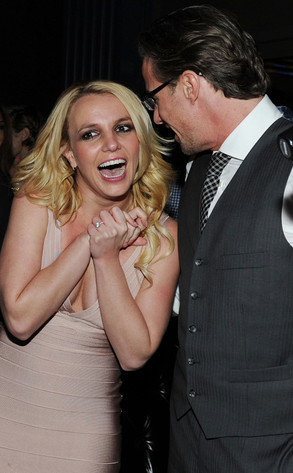 Denise Truscello/WireImage
Are things getting "Toxic" between Britney Spears and fiancé Jason Trawick? If she has cold feet, as the latest rumor circling the Internet claims, would you "Hold it Against [Her]"? Do we have to name-drop another Brit-Brit song to get the point across? "Email My Heart," there.
"Everything is absolutely fine between then. The wedding is not off," a source close to Camp Spears tells E! News following word the songstress had recently been spotted sans her engagement ring. "They are as blissfully happy as ever but they want to get The X-Factor out the way before they even start planning a wedding."
Our source continues, "When they got engaged, they were not in any rush to walk down the aisle, they want to take things slow and have time to plan the perfect wedding and make everything very special for them and the boys."