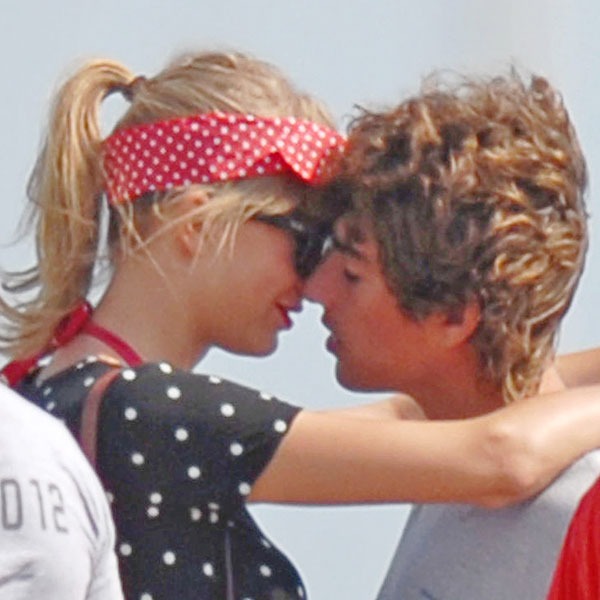 WENN.com
Not even the most famous families are immune to the occasional awkward dynamic.
That's no doubt being felt rather keenly at the Kennedy compound this week, after mother-of-the-recent-bride Victoria Gifford Kennedy told the media that the weekend wedding's two most headline-grabbing attendees—Taylor Swift and Conor Kennedy—not only crashed the vow swap, but had the nerve to stay at the nuptials even after being asked to leave, twice.
The only problem? This Camelot-killing fairy tale is 100 percent incorrect, according to Team Taylor.
Swift's rep told E! News that despite the strange rewriting of history being pitched by one of the Kennedy matriarchs, the details as described by the mother of the bride are simply not true.
Much was made about the duo's PDA-filled weekend in Hyannis Port, Mass., including the fact that the 22-year-old singer seemed to be welcomed with open arms into the 18-year-old's family, starting with them both attending the wedding of Conor's cousin Kyle Kennedy. Even after the ceremony, Swift was spotted hanging out with the family throughout the rest of the weekend (not exactly the behavior of someone reeling from the tension of being kicked out of a wedding).
Still, for whatever reason, Victoria Gifford Kennedy saw fit to tell the Boston Herald that Swift and Conor "texted me an hour before the wedding and asked if they could come."
"I responded with a very clear, 'Please do not come.' They came anyway...I personally went up to Ms. Swift, whose entrance distracted the entire event, politely introduced myself to her, and asked her as nicely as I could to leave. It was like talking to a ghost. She seemed to look right past me."
Something tells us that might be happening to her a lot more in the wake of this possible tall tale.