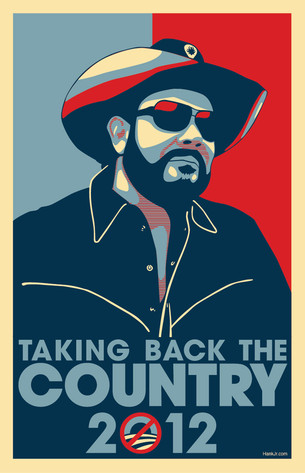 Courtesy: www.hankjr.com
For a guy who claims to be a proud American, Hank Williams Jr. sure is divisive.
The country crooner, who was forced to apologize last year after comparing President Barack Obama to Adolf Hitler, is at it again with the nasty political jabs.
Per the Des Moines Register, during an Aug. 17 concert at the Iowa State Fair, Williams couldn't resist telling his audience: "We've got a Muslim president who hates farming, hates the military, hates the U.S. and we hate him."