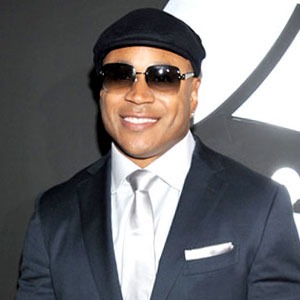 Larry Busacca/Getty Images For The Recording Academy
Here's a message for would-be criminals: Don't mess with LL Cool J. 
The rapper and star of NCIS: Los Angeles found himself dishing out some real-life law and order last night when he confronted a burglar in his Los Angeles residence and ended up taking the dude down. 
"Mama said knock you out" indeed.
Watch:
LAPD Comments on LL Cool J's Home Burglary
LAPD tells E! News that the intruder broke into LL's residence, but the 44-year-old hip-hopster (real name James Todd Smith) was home and was alerted to his presence.
When cops showed up, they learned LL Cool J had struck the suspect, a 56-year-old white male that police said looked to be homeless, during a physical confrontation. It was initially reported that the unidentified prowler suffered a few minor bruises, but recent reports say he received a broken nose and jaw.
The suspect was booked on suspicion of burglary and then taken to a hospital while the "Doin' It" MC was OK.
"My understanding is he just had him in custody with his physical strength," Los Angeles police Sgt. Frank Preciado said during a press conference.
When reached for comment, a rep for LL issued a statement today saying, "LL Cool J, and his family, are safe and thank everyone for their thoughts and concern. As a father, husband and citizen, he is committed to keeping his family safe and is cooperating with authorities on this private matter."