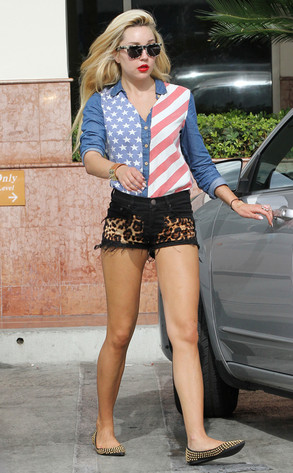 Merino/INFphoto.com
It might be time for Amanda Bynes to hire a driver.
Monday night in the San Fernando Valley, the 26-year-old actress was involved in yet another car accident, LAPD Media Relations tells E! News. Bynes was rear-ended by another vehicle, but police wouldn't disclose whether the other driver blamed Bynes for the accident.
Fortunately, there were no injuries. LAPD Media Relations adds that Bynes and the other party exchanged information, and after that the police were no longer needed and left. No one was ticketed.