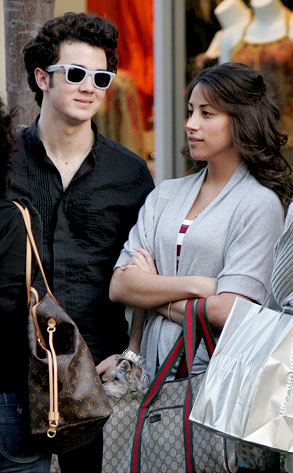 Juan Soliz , PacificCoastNews.com
Finally, the moment all Married to Jonas fans have been waiting for has arrived! With last night's premiere, viewers had the chance to get a glimpse of Kevin and Danielle Jonas' married life.
Twitter was exploding with positive tweets about the premiere and many even insisted they wanted the show to be longer. Now wouldn't that be nice for you die-hard Jonas admirers out there?!
Keep tweeting and maybe your wishes will come true. We loved your comments about the show and want to share some of our favorite tweets from the premiere. Be part of the conversation and tell us what you think.
And don't forget to tune in to an all new episode of Married to Jonas this Sunday at 10/9c only on E!