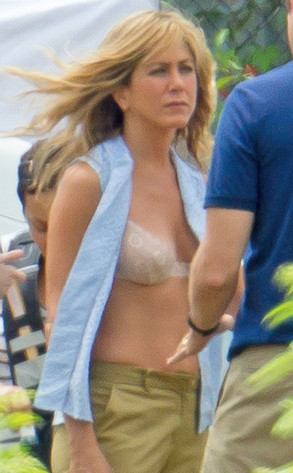 Splash
Another day, another bra.
OK, so it's actually been several days since Jennifer Aniston offered up a mere glimpse of her undergarment strap on the Wilmington, N.C., set of her new flick, We're the Millers.
But then again, you can't really fault us for losing track of time seeing how the actress showed up for work on Monday and proceeded to open her shirt and reveal more than she ever has since production began.