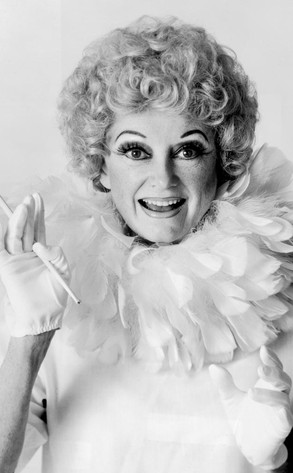 Hulton Archive/Getty Images
Phyllis Diller was out to get the first laugh, not the last one.
The iconic comic, who more often than not poked fun at herself and her intentionally frazzled looks, died in her sleep Monday morning, her publicist, Milt Suchin, told E! News. She was 95.
Diller's housewife-gone-mad routine made her a pop-culture fixture, and, most important, served to remind that comedy and comedy clubs were not the sole domains of men.