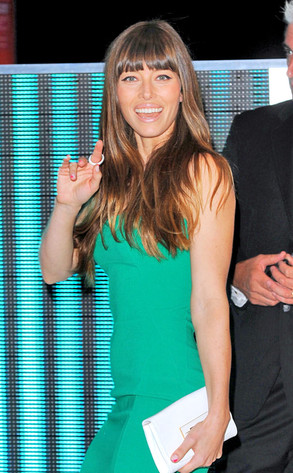 Bauer-Griffin
Are Justin Timberlake and Jessica Biel already Mr. and Mrs.?
Internet rumors have been spreading today purporting that the duo took their engagement to the next level and actually exchanged vows over the weekend in Jackson Hole, Wyo.
But before you start sending the couple congratulatory tweets, it turns out such speculation couldn't be further from the truth.