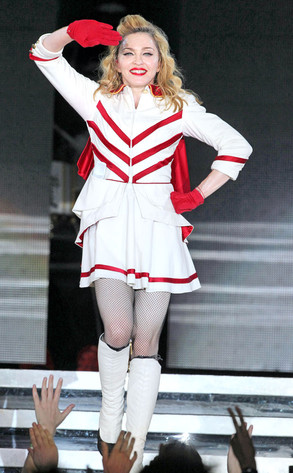 MIKHAIL METZEL/AFP/GettyImages
Some Russian activists aren't fans of the Material Girl…or equal rights.
During her Aug. 9 concert in St. Petersburg, Madonna asked fans to raise their hands in support of gays and lesbians, according to published reports.
It is, however, illegal to promote homosexuality to minors in St. Petersburg, and the author of the law has pointed out there were kids as young as 12 at the concert in question.
Nine activists have now filed a suit against the pop star, her concert's organizer and the hall where it was held. They're asking for damages totaling 333 million rubles, or about $10.5 million.