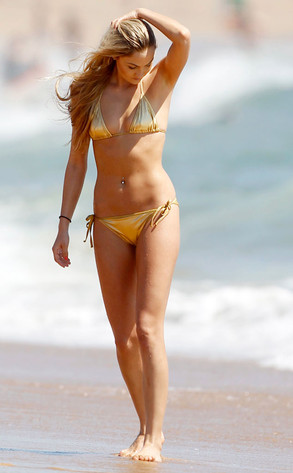 Splash News
Michael Phelps is one lucky guy.
While the record-breaking Olympian wasn't on hand to enjoy the beach with his girlfriend Megan Rossee Thursday, the 25-year-old model still managed to catch the attention of Santa Monica beachgoers, playing volleyball with her friends and splashing around in the water in a metallic gold bikini.
Rossee and Phelps have been dating for about five months, making their public debut together in London earlier this month at a Speedo event.