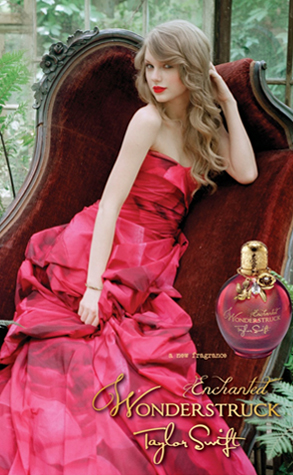 COURTESY ELIZABETH ARDEN
It's a shame the Internet hasn't figured out how to harness scratch 'n stiff technology yet, because Taylor Swift's sweet new perfume ad would no doubt be music to our, um, noses. Or something.
In any case, Conor Kennedy's current squeeze has released the inaugural imagery for her second fragrance, and even the least eagle-eyed fans out there couldn't help but notice it's a full-on red assault.
Ah, synergy.