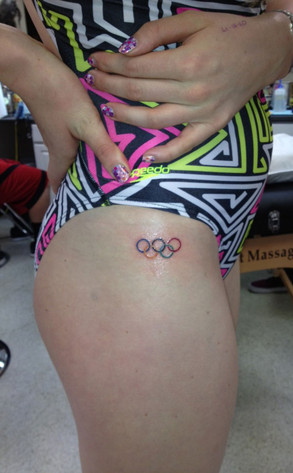 Twitter
From queen of the pool to lord lady of the rings.
Missy Franklin is an Olympic champion and if her heavy medal haul (four golds, thankyouverymuch) didn't prove that enough already, then her newly tattooed body sure does.
Fresh off making a splash in London, the Team USA swimmer took to Twitter to show off the true mark of a winner: her Olympic rings ink.