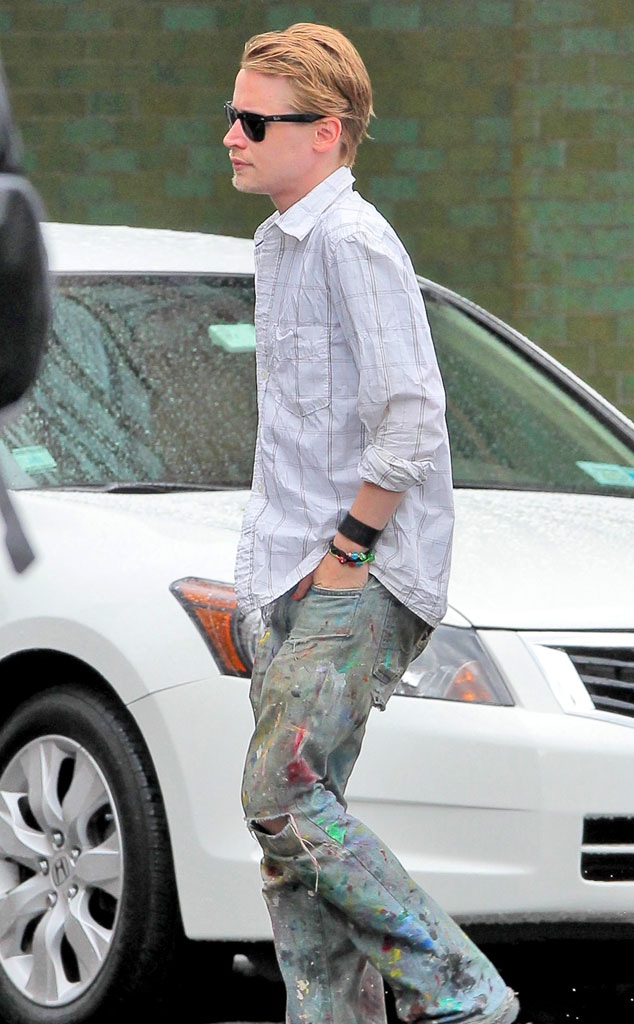 PPNY / GSNY / Splash
Hey, it's the best he's looked so far.
Macaulay Culkin—who has been lying low ever since heroin-addiction rumors surfaced—stepped out Wednesday looking, er, colorful in NYC, but nevertheless, healthier than before. 
A stoic-faced Culkin donned a crisp stripped shirt, black shades and ripped jeans spackled with colorful paint as he smoked a cigarette and picked up supplies from a 7-Eleven store.
No word on why the 30-year-old star decided to dress in painter's pants for the occasion.
The former child star has been keeping a very low profile after reports surfaced alleging that Culkin is in the middle of a serious heroin and prescription drug problem. The National Enquirer even claimed the Home Alone star only has six months to live.
Macaulay's rep blasted the claims and said the report is "impossibly and ridiculously fictitious."
Last week, Macaulay was spotted out at Hollywood hot spot Chateau Marmont. Although he appeared to have a bit more meat on his bones than the previous pics, the photo didn't entirely help to disparage the addiction rumors.
Do you think Macaulay looks better than before? Tell us in the comments!