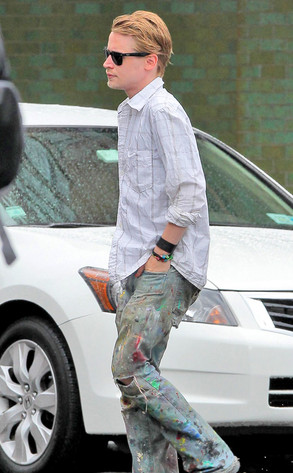 PPNY / GSNY / Splash
Hey, it's the best he's looked so far.
Macaulay Culkin—who has been lying low ever since heroin-addiction rumors surfaced—stepped out Wednesday looking, er, colorful in NYC, but nevertheless, healthier than before.
A stoic-faced Culkin donned a crisp stripped shirt, black shades and ripped jeans spackled with colorful paint as he smoked a cigarette and picked up supplies from a 7-Eleven store.