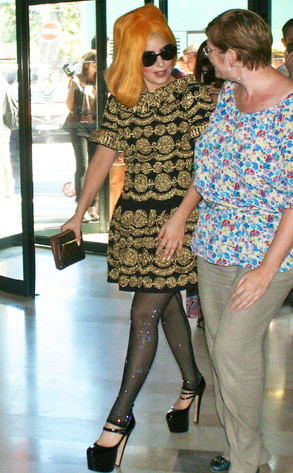 NPG.com
Good thing PETA's down with hair dye!
Lady Gaga—who recently has been slammed by PETA for supposedly betraying her support of anti-fur initiatives—has decided to rock a less-controversial look.
Of course, we're talking colored hair—one of the most popular trends this summer—and the mother monster herself stepped out sporting a bright orange hue when she arrived at Bucharest's Athenee Palace Hilton Hotel Wednesday.