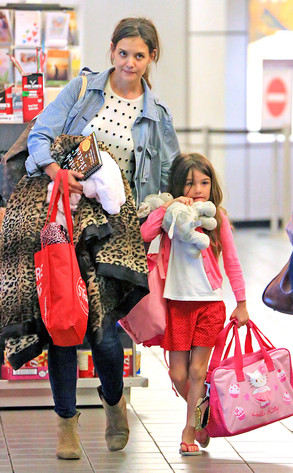 Jackson Lee / Splash News
Suri Cruise: Hollywood's youngest (and most stylish) globetrotter!
Katie Holmes and her daughter were spotted taking a commercial flight in NYC today, continuing Suri's summer adventures that have taken her to Ohio (with mom) and Disneyland (with dad, Tom Cruise).
Suri was pretty in pink, carrying a stuffed animal and Hello Kitty! luggage, while Katie continued her (subconscious?) bid to be the next face of J.Crew in a preppy blue shirt.