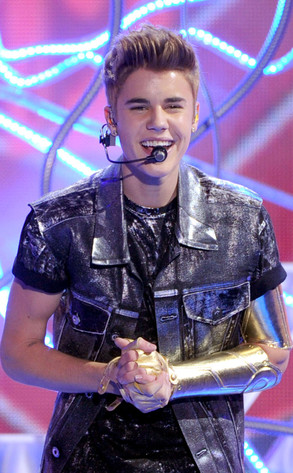 Kevin Winter/Getty Images
Justin Bieber is "working his butt off" for his upcoming Believe world tour.
So says his director Jon Chu.
"We're trying to make it fun," Chu told me at the Hit & Run premiere in L.A. "Every time I go too serious, it becomes boring. It's like, 'We've seen that before.' So Justin's at a point where you want the biggest, funnest adventure you can go on. We're playing it like a big Disneyland ride."