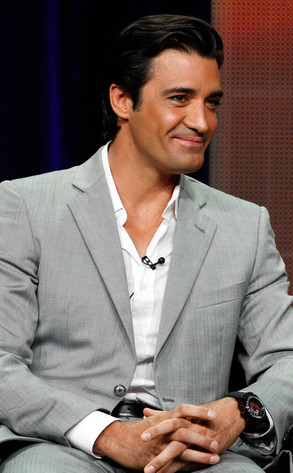 Rick Powell/ABC
Gilles Marini may have needed surgery because of an injury he suffered while competing on Dancing With the Stars, but that's certainly not keeping him away from the upcoming first all-star edition of the show.
"I pulled my groin the first week," the Sex and the City stud remembered of his first time going for the disco ball trophy when he spoke with me earlier this week at the Hit & Run premiere.
"I got tendinitis here and there and I fractured my shoulder the first. I did it all and I'm going to do it again…I'll do it to the death."