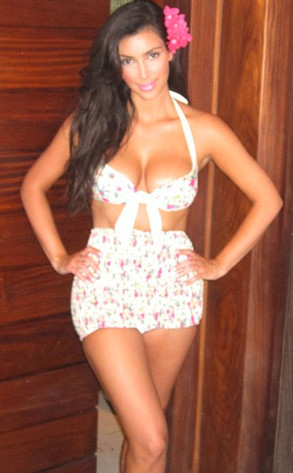 Twitter
Aloha, Kim Kardashian!
The E! star gave Twitter fans a peek at her Hawaii vacation beachwear Wednesday, posting two sexy Instagram bikini pics.
In one shot, Kim shows off her floral two-piece from the front, posing with her hands on her hips. In the other, she shows off the side view, smiling sweetly at the camera with flowers in her hair.