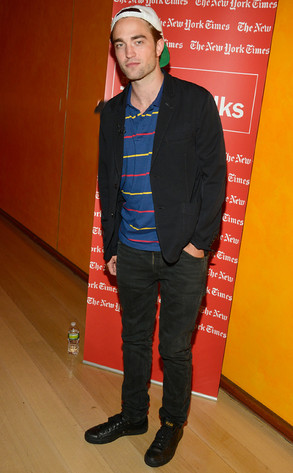 Ben Gabbe/Getty Images
Who needs the Cullens when you've got real-life Twi-hards protecting you?!
Robert Pattinson's fans came to his rescue earlier this evening when things got a little too personal. During a special Times Talks sit-down to promote Cosmopolis, New York Times writer David Carr likened Rob's recent relationship drama to the past issues between "[Prince] Charles and Diana," and the audience was not amused.
Carr's comparison was met with a loud chorus of boos. "I wouldn't go that far," a seemingly embarrassed Pattinson said. He didn't have to elaborate—seconds later an ardent admirer screamed out, "Next question!"