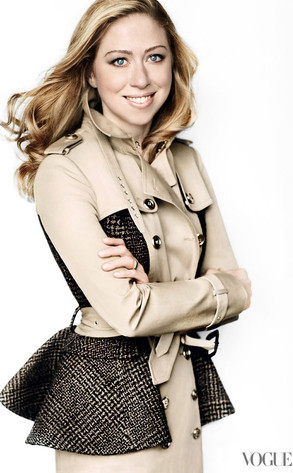 Mario Testino/Vogue
Chelsea Clinton is changing her political tune.
The journalist, philanthropist and scholar has never been keen on a career in politics, but in a revealing interview with Vogue magazine for their September issue, former U.S. President Bill Clinton's daughter explains that her mother Hillary's political presence has changed her outlook.
"Before my mom's campaign, I would have said no. Not because it was something I had thought a lot about but because people have been asking me that my whole life," the 32-year-old Clinton reveals. "I believe that there are many ways for each of us to play our part. For a very long time that's what my mom did. And then she went into elected public life. Her life is a testament to the principle that there are many ways to serve."