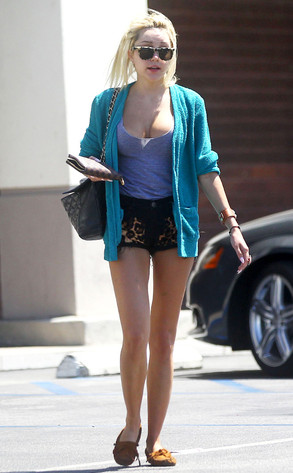 AKM-GSI
It's a good thing Miley Cyrus cut her hair when she did—it may have saved her from more people thinking this photograph was of her, rather than of Amanda Bynes.
Fresh from another reported bumper-car experience in her black BMW, the 26-year-old Bynes was spotted with a new platinum-blond 'do today as she ran errands in the San Fernando Valley.
Maybe it was the short-shorts, the perky cleavage parked atop the willowy frame or the somewhat quizzical expression partly masked by sunglasses, but Bynes was having a bit of a blond-Miley moment.