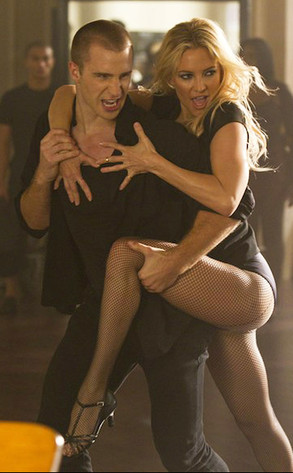 twitter
Kate Hudson, you are looking fierce.
This photo is all the evidence we need to believe that the beautiful blonde is fitting in perfectly on the set of Glee.
Creator Ryan Murphy continued his Twitter addiction today by posting this photo of Hudson in the middle of what we assume is a rousing song and dance number. Perhaps she's showing off for her NYADA student, Rachel (Lea Michele)?