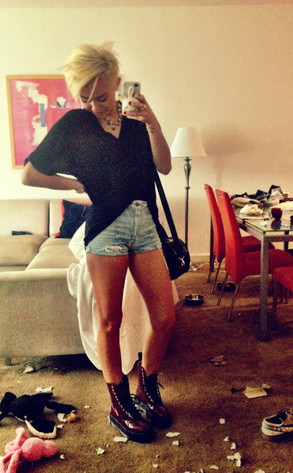 twitter.com
Draco Malfoy Miley Cyrus mania has officially ensued.
And whether you think the gal's new 'do is totally fab or a hideous mistake, Miley is entirely unwilling to let any of the backlash bring her down.
In case you had any doubt, may we direct you to her Twitter account—which has been buzzing with Twitpics, words of wisdom and endless self-love ever since Miley began the countdown to the edgy new cut.