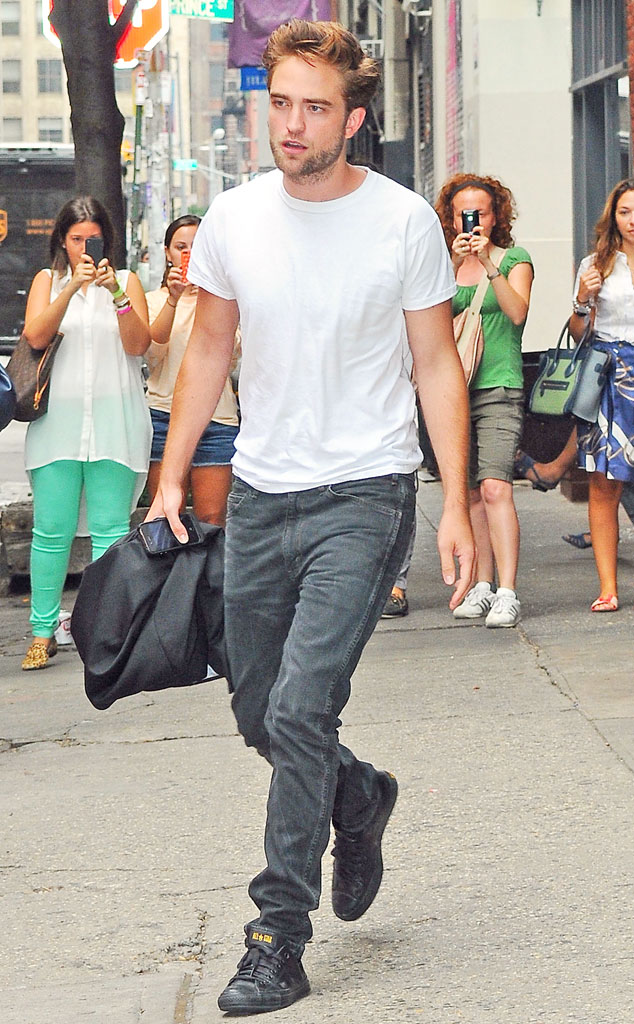 Hall/Pena, PacificCoastNews.com
The time for Robert Pattinson to keep a low profile is over.
Fresh from ringing the opening bell of the New York Stock Exchange earlier today, R.Pattz was back out in public view this afternoon, cheerfully making his way out of his NYC hotel room en route to meet up with his advice-eschewing Cosmopolis director David Cronenberg.
The duo was set to meet up for lunch in Manhattan today (and what with the scrutiny Pattinson is under this week, it'll likely only be a matter of time before we find out not only where they ate, but exactly how many calories Rob consumed) ahead of their film's release, after joining forces at a press event.
As it happens, it's the first time Rob's been spotted in the wild while not engaged in official promotional duties since the Kristen Stewart scandal broke. While he logged some time post-media storm at Reese Witherspoon's Ojai, Calif., pad, he didn't appear in public until last night, for both the film's NYC premiere and his much-watched, ice cream-abetted first interview, on The Daily Show.
Welcome back, Rob. You've been missed. Though your eardrums probably enjoyed the break from the constant squeals.