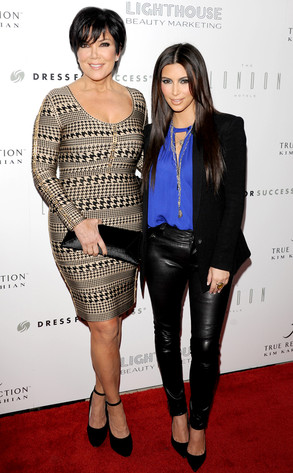 Splash News
Calm down, dolls: Kris Jenner is alive and well!
But on Monday night, rumors that the Kardashian matriarch had died sent Twitter into freakout mode. Kim Kardashian made light of the unfunny faux story. "The awkward moment when 'RIP Kris Jenner' is trending yet I'm the phone with her! LOL," she tweeted.
In actuality, Kris is living it up on vacation. Khloé Kardashian Odom joked that she "might lower @KrisJenner commission to get her attention." Kris retweeted her daughter, adding, "WHOA there missy I'm on vacay!!!!! I love you khloe!!"