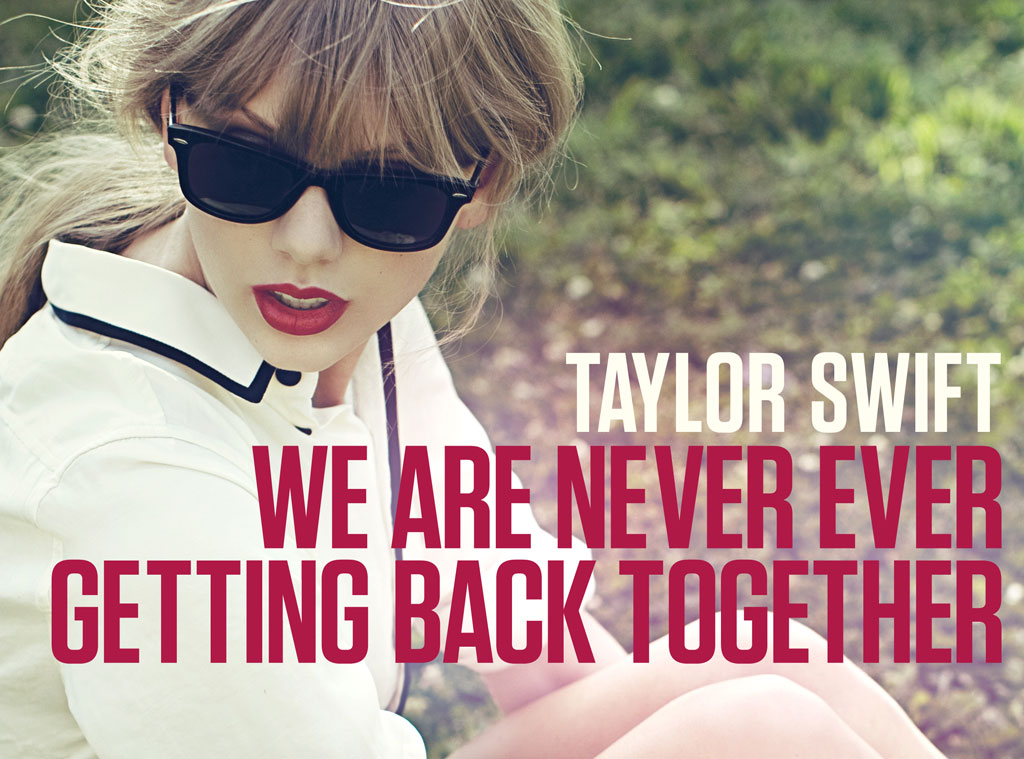 There's always someone who inspires Taylor Swift, so who was it this time?
The singer is gearing up to release her fourth album, Red, in October, and in case you missed it, the first single off the new album is "We Are Never Ever Getting Back Together."
Yup, simple and to the point—true T.Swift style.
Although Swift hasn't said who inspired her first single (but she did say "ex-boyfriend," so Jake Gyllenhaal? Taylor Lautner? John Mayer?), she did mention that relationships are usually behind her songs (which we kinda caught on to) during a video chat with fans.
She did explain what gave her the idea to call the album Red, though.
"For the last two years, I've been working on an album called Red," Taylor said in a statement. "I called it Red because of the tumultuous, crazy adventures in love and loss that it chronicles. In my mind, when you experience love that's fast-paced and out of control and mixes infatuation, jealousy, frustration, miscommunication, and all of those lovely emotions…in retrospect, it all looks red."
Red will be available in stores Oct. 22.
Who do you think Taylor's talking about in her single? Sound off in the comments below!