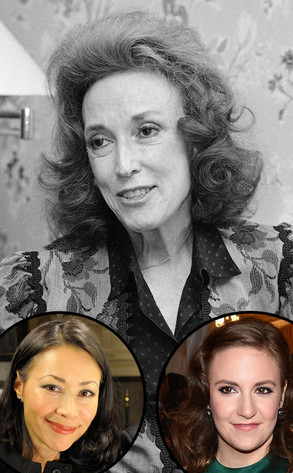 AP Photo/Marty Lederhandler; NBC; Dimitrios Kambouris/Getty Images
"Good girls go to heaven. Bad girls go everywhere."
Helen Gurley Brown, the famously forward writer and editor credited with revamping Cosmopolitan magazine, died Monday in New York City at age 90. Fans and celebs—including Lena Dunham, Ann Curry and Mayor Mike Bloomberg, took to Twitter to remember the progressive feminist.
"RIP Helen Gurley Brown, you beautiful enigma. Confused but wholehearted love from mouseburgers & feminists everywhere.," wrote Dunham, the mastermind behind HBO's Girls.