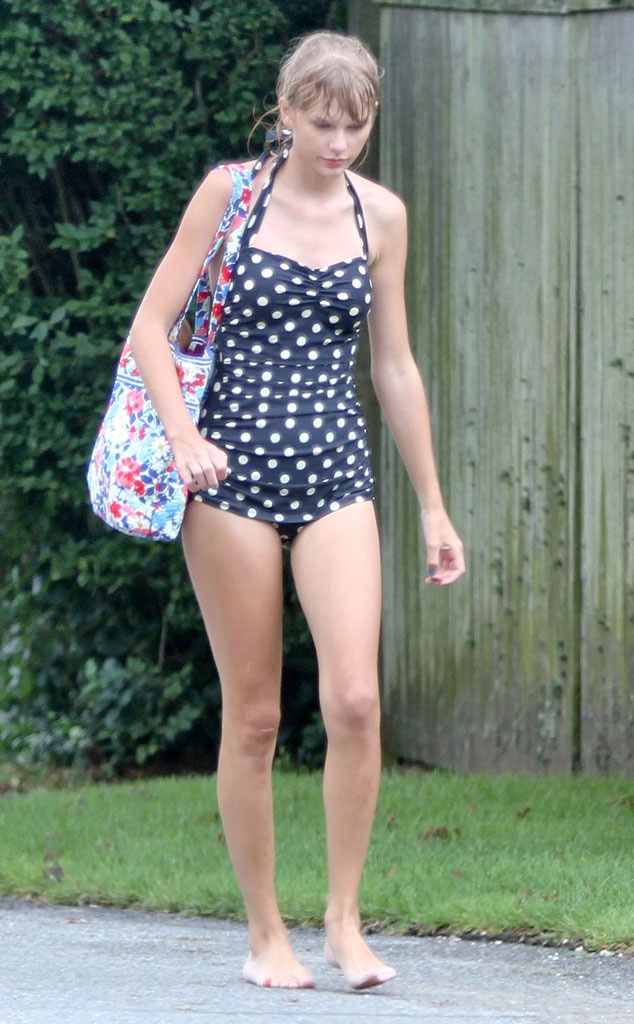 Paul Adao/INFphoto.com
Now that's what we call diving into a new relationship!
Newly-off-the-market Taylor Swift literally got her feet wet with boyfriend Conor Kennedy's famous family when the Speak Now songbird hung out with them over the weekend at the Kennedy compound in Hyannis Port, Mass.
Swift was snapped on Sunday in a peppy polka-dot swimsuit, her hair dripping-wet after hitting the water with Conor and his fam.
The singer also reportedly played volleyball with the Kennedy crew, in what shaped up to be a fun and outdoorsy weekend.
The sighting comes amid fervid reports that Swift has purchased a home in the bucolic New England town, right across from Conor's grandmother, Ethel.
The house, which has 13 bedrooms, reportedly cost $4.9 million and features gorgeous views of Nantucket Sound.
But its biggest selling point seems to be its proximity to her new beau and his family.
You know what they say: location, location, location!