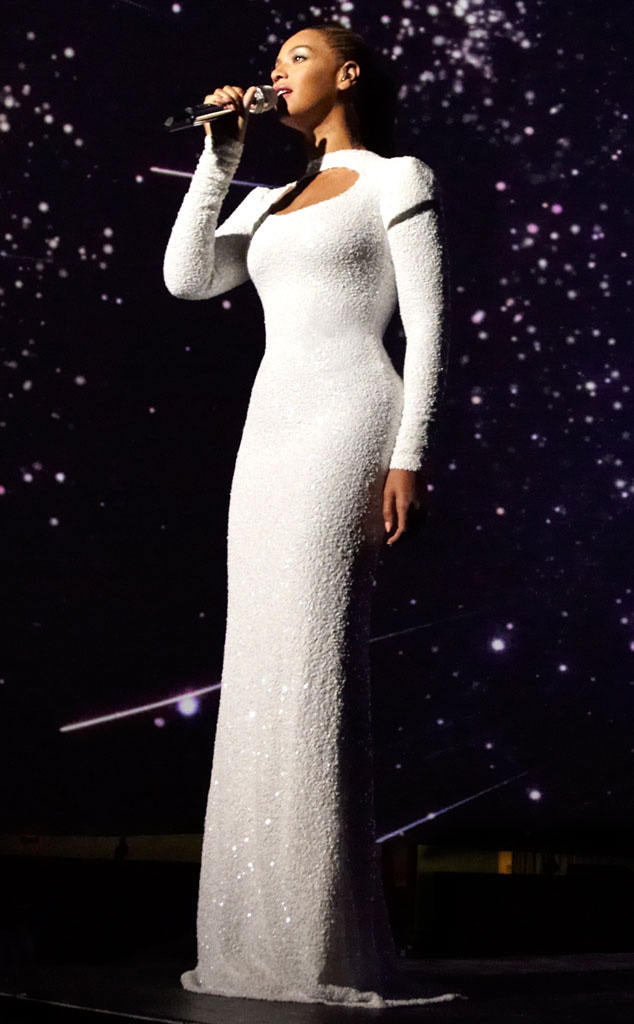 REUTERS/United Nations/Cliff Watts/Handout
Beyoncé is one busy gal.
Between her hit- and baby-making, her movie work and the way she works it in general, we're surprised she has time to get from one place to another.
Well, now we've discovered her secret—dresses with handles. As soon as she, say, finishes her concert at the United Nations, a construction crane swoops down from the fly space, grabs Beyoncé by those disco shoulder grips and whisks her off to the next gig. It's genius. We bet Jay-Z has stock in the crane company.
The floor-length white gown with micro-sequins is from South African designer Marc Bouwer's pre-fall collection, which means that, aside from a runway model, Mrs. Carter is likely the first person to be seen in it.
We love the way the dress reminds us of a long column of light. It's certainly a classier image than Beyoncé being picked up by a mechanical claw.
Unless we're totally wrong, what do you think—is Beyoncé's portable dress a gotta have it or make it stop?
The Fashion Police August 13 Poll