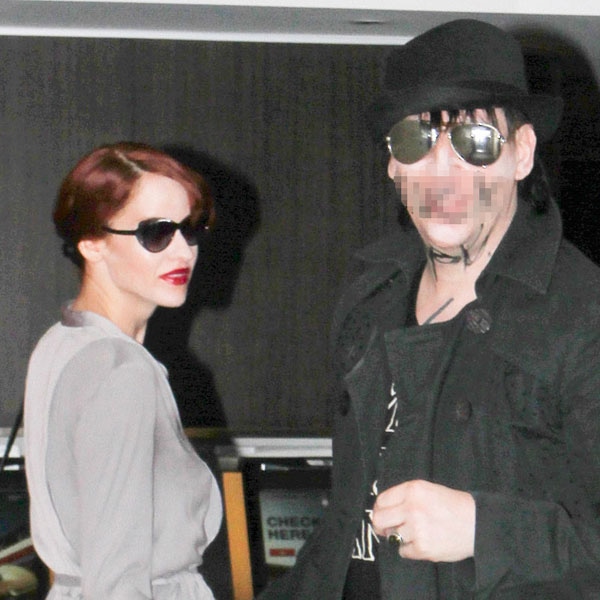 INFphoto.com
It looks like Marilyn Manson's apparent attempt to avoid being photographed may have backfired on him.
As the shock rocker made his way through Los Angeles International Airport on Friday with girlfriend Lindsay Usich, fellow flyers couldn't help but notice the words "F--k You" written in huge black letters on his mug.
"I just went through the LAX security line with Marilyn Manson. He had 'F--K' scrawled in large letters across the bottom half of his face, with what appeared to be a grease pencil," wrote a Reddit user who goes by j_patrick_12.
"As we each removed our boots in the security line, he kindly explained that it was not directed at me or anyone else in the airport, but rather at the paparazzi, so that they couldn't sell any photos of him that they took," j_patrick-12 added. "He was really apologetic about it, and covered his mouth around young children while apologizing to their parents for exposing their child to profanity."
Yep. For the "Beautiful People" singer, this was definitely anything but, well, beautiful.