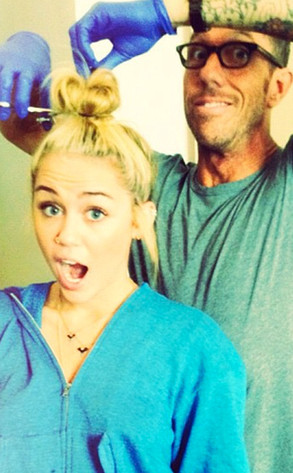 Instagram
RIP Miley's topknot.
On Sunday, Miley Cyrus revealed her adorably edgy new pixie cut on Twitter. But just before the 19-year-old said goodbye to her long locks, hairdresser Chris McMillan shared a shot of the moment before the big chop.
"Good bye bun. Stay tuned. @ NYC," McMillan tweeted along with a photo of himself holding a pair of scissors up to Miley's famed topknot.