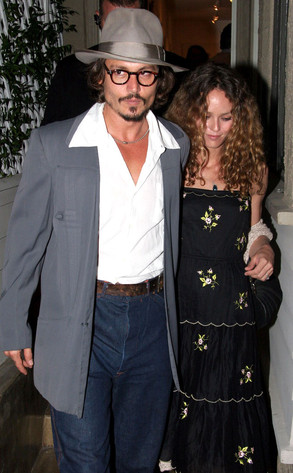 Bret Thompsett, Matt Symons/Pacificcoastnews.com
Breakups are always a touchy subject, even more so when your ex is one of the world's most famous actors.
In a recent interview with French Elle (excerpted by People) to promote her latest film, Cornouaille, Vanessa Paradis spoke out for the first time about her split from Johnny Depp. But understandably, she didn't exactly want to pour her heart out to the mag.
"I don't want to talk about him," she said. "Who said that artists should sell their soul, expose everything about themselves?…It's my duty to promote this movie, and my albums, but can you imagine what it feels like to see people making a business out of your pain."