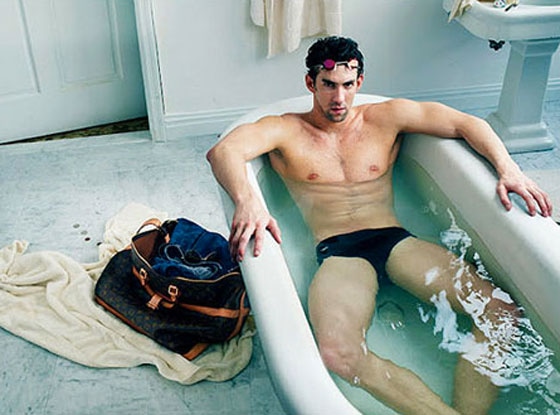 Louis Vuitton
It looks like Michael Phelps has traded in a pool water for a bit of bath water.
Sure, the U.S. swimmer may have announced his retirement from the sport that made him the most decorated Olympian of all time, but he's obviously not ready to strip off that Speedo just yet.
In a new ad for Louis Vuitton, Phelps can be seen partially submersed in a tub while wearing a suit and a pair of goggles with a duffle bag from the French fashion house sits conveniently beside him on a towel. The campaign was reportedly shot by famed photographer Annie Leibovitz.
And this may very well be the last time we see Phelps in skimpy swimwear.
In addition to his retirement from swimming, the 27-year-old will soon be appearing on Hank Haney's Golf Channel show, which will follow Phelps' attempts to improve his game under the guidance of Tiger Woods' former swing coach.
We're guessing his wardrobe won't be nearly as revealing.