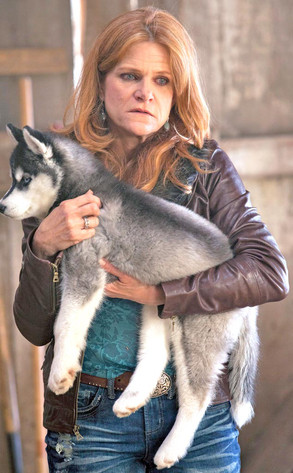 John P. Johnson/HBO
True Blood fans know it's not a normal day in Bon Temps if Sookie (Anna Paquin) isn't in danger.
The non-shocker of this week's episode is that she doesn't have just one crazy vampire after her, but two. Maybe we should say, at least two. Who knows who might come out of the woodwork? Good thing that girl has learned to answer her door with a gun in hand.
Sookie's danger aside, there's a whole lot of change in town. Between people leaving, people turning, people finding religion, the countdown to the inevitable crazy season finale is really on.