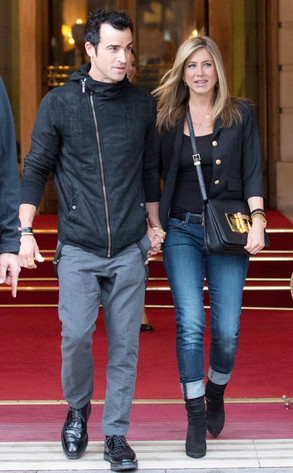 FameFlynet Pictures
Excitement doesn't even begin to describe it.
From the moment Jennifer Aniston's love with boyfriend Justin Theroux flourished, fans were anxiously waiting for the actor to pop the question so we could see Aniston get her happily ever after (and maybe watch them strut leather down the aisle).
Well, it's happened, and the duo are engaged, E! News has confirmed.