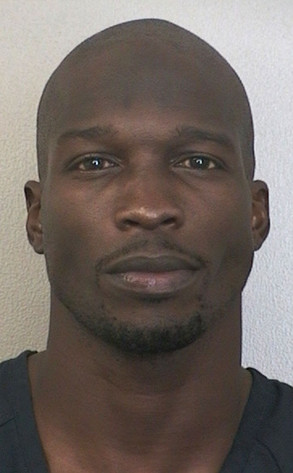 Broward Sheriff's Office
Chad Johnson, aka Chad Ochocinco, was arrested Saturday evening for domestic violence according to Davie, Fla., Police Department Capt. Dale Engle and the South Florida Sun Sentinel.
Engle says that the Miami Dolphins wide receiver and his newlywed Basketball Wives bride Evelyn Lozada got into an argument when she reportedly found a receipt for a box of condoms.