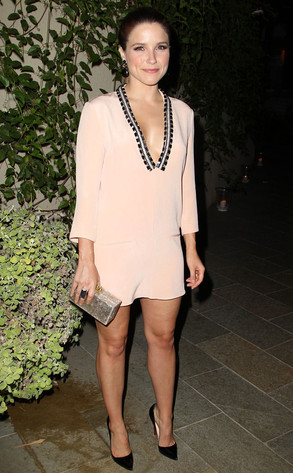 Norman Scott/startraksphoto.com
Sophia Bush has a lot to say about a lot of different things. And you'll want to listen.
We caught up with the former One Tree Hill and future Partners star at last night's Elle magazine-sponsored Songbirds Miss Me album release soiree and chatted about everything from her upcoming sitcom (which debuts on CBS this fall) to gay rights.
"Oh my god, it's the dream! I wake up every day and pinch myself," Sophia gushed about her new acting gig, which has her playing the fiancée of one man while balancing the bromance he has with his gay BFF (Michael Urie). "I can't believe this is my life."