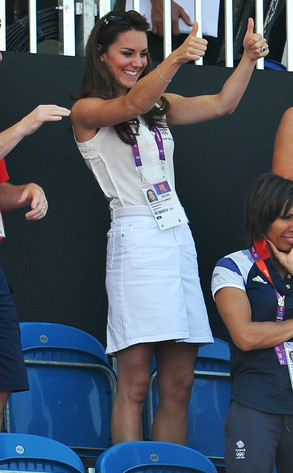 Pascal Le Segretain/Getty Images
Kate Middleton was in the stands to watch Great Britain's women field hockey team win the bronze medal in the final match against New Zealand today. The ever chic duchess has been making the rounds at the 2012 games, watching Team G.B. rack up its most successful results in years.
Given her history as captain of her high school field hockey team and having showcased her skills on the field, or should we say pitch, alongside the British team this spring, the fashion icon was no doubt excited to watch Great Britain take home their first field hockey medal in 20 years.